1. Camera Purchase Recommendations
Megapixels
10+
Delivers higher resolution and greater picture detail. Max print size 24×36.
Optical Zoom
10x+
Essential for those not so close shots. Don't confuse this with DIGITAL ZOOM which reduces the quality of your image.
Image Stabilization
A necessary feature with all high optical zoom cameras.
*Keep in mind high resolution cameras require more memory and result in shorter battery life.
2. Preparing for Portraits
| | |
| --- | --- |
| Person | Haircut 1 week prior, make sure hair & nails are well groomed, avoid excessive sun. |
| Clothes | Solid color, black, white, soft colors preferable, no prints, minimum accessories. No sunglasses. |
| Location | Occasionally a vacation setting, geographic location, or another subject may be important to the background. In any event focus on the eyes, soft light, and avoid shadows. |
3. Choose Your Pose
4. Taking The Picture
Recommended Resolution Camera Settings
Print Size
Resolution
4×6
1024×768
5×7
1MP
1536×1180
8×10
3MP
2048×1536
11×14
5MP
2560×1920
16×20
6MP
3032×2008
20×30
7MP
3072×2304
Lighting
Natural soft light preferable, avoid shadows, use flash in or out, photographers back to the sun.
Focus
Focus on your subjects eyes. It is important to anticipate your expectation for the picture. Unless background or full body is the desired result, get close (approx. 10 feet) and focus no larger than head & shoulders.
Subject
Consider perspective. Subject facing square to the camera looking directly at the camera is the least professional pose. See Idea Center.
Frame Your Photo
Horizontally position your subject slightly off to one side. Vertically position the subjects eyes approximately 1/3 of the way down from the top of your frame.
Snap
Hold camera as steady as possible to avoid blurring. This is the digital age, snap several pictures of the same pose and choose the best one. Take your pictures at the highest quality camera setting possible and concentrate on focusing on the eyes while avoiding at all costs shadows on the face.
The Result (Pose)
A quality portrait cAm photosized allowing all popular print sizes including 4×6, 5×7, 8×10, 11×14, 16×20, and 20×30. Your completed portrait will feature a head & shoulders pose unless you indicate another option below.

Full Body

Head & Shoulders

Face
5. Choose your Background
As Is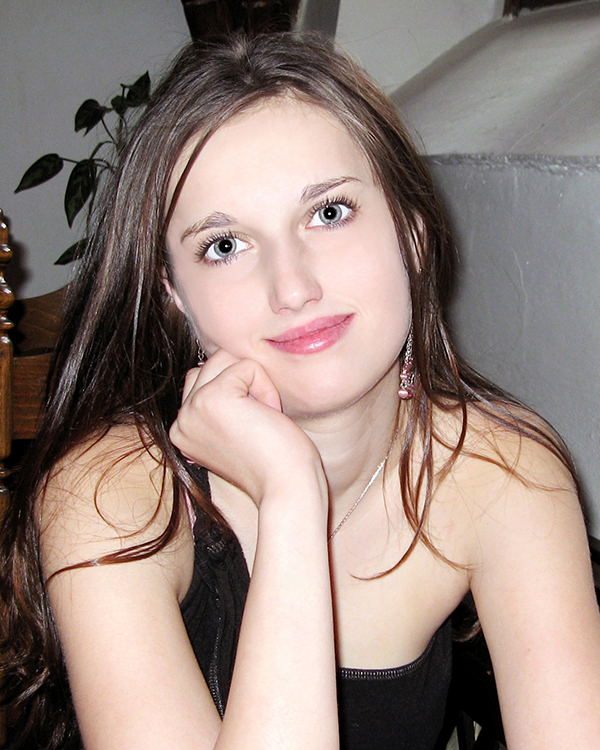 Blurred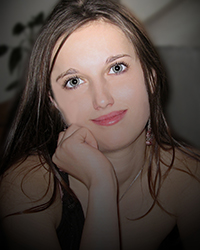 White with Vignette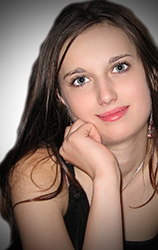 Black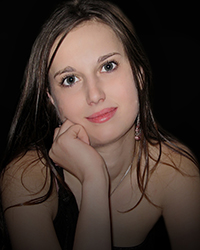 6. Choose a retailer photo center using the cAm Print Calculator
7. Picture Finishes
Glossy Finish
Smooth non texture, shiny reflective, vibrant in color, crisp sharp, brighter in color, visible fingerprints, likely to stick on glass.
Matte Finish
Smooth with texture, non glare surface, harder to be scratched, fingerprint not visible, good for framing, professional portrait look, image may look grainy.
Lustre Finish
Subtle pearl like texture, slight gloss anti glare, deeper color saturation, fingerprint not visible, good for framing, higher contrast, thicker paper, professional portrait look.
* Lustre finish combines the best qualities of both glossy and matte but may result in a darker image.
8. Bottom Line
In many cases your camera resolution will be comparable to portrait studio or school photographer quality. Use this simple portrait guide to snap the images; cAm does the rest. In any event do not use online editing or your camera's digital zoom to self edit. Once erased pixels cannot be replaced and image quality is diminished.